Become a Member of the Gorge Preservation Society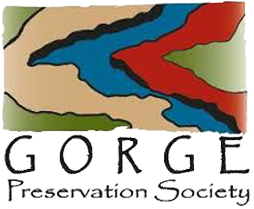 The Gorge Preservation Society (GPS) is a 501c(3) non-profit organization and is dedicated to developing long-term plans for the Gorge. GPS has developed the Master Plan for this unique area and is eager to have additional members assist with the development and maintenance of the site.
To Join or Renew your Membership, select your membership level below. If you are already a Member, the new membership will start at the end of your existing membership. You may also print out a membership form (make checks out to Gorge Preservation Society) and mail to the address on the form.
There are numerous levels of Membership from as little as $15 per year up to perks-filled Lifetime Membership. Membership will be good for a year. If you are not interested in joining the GPS as a member, please feel free to make a one-time contribution. Let your friends know about the Canyon Lake Gorge and the Gorge Preservation Society. We appreciate your assistance.
Your contributions will go toward making the Gorge a destination location for all to experience. You will receive e-mailed updates that will give you on development plans, scientific research, and volunteer opportunities.
We are extremely excited about what we have planned for our future and cannot wait to get started!
Membership Levels
Donate
choose your own contribution or add to your membership
Gorge Steward

includes Individuals, Students, Seniors

$15.00

Become a Member

Gorge Family

Family membership

$25.00

Become a Member

Gorge Naturalist

a larger individual commitment

$50.00

Become a Member

Gorge Guardian

includes 2 tour coupons

$100.00

Become a Member

Gorge Preservationist

includes 1 cap & 2 tour coupons

$250.00

Gorge Conservationist (Business Members)

includes 2 caps, 2 t-shirts, 2 tour coupons

$500.00

Lifetime Membership (Individuals or Families)

includes 2 caps, 1 t-shirt, 2 tour coupons and 1 canvas bag

$1,000.00