Become a Member of the Gorge Preservation Society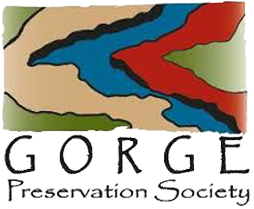 The Gorge Preservation Society (GPS) is a 501c(3) non-profit organization dedicated to promoting the enjoyment and conservation of this unique phenomenon. Together with the Guadalupe-Blanco River Authority and the U.S. Army Corps of Engineers, GPS works to encourage responsible, quality access to the Gorge through citizen involvement and promotion of educational opportunities.
To Join or Renew your Membership, select your membership level below. If you are already a Member, the new membership will start at the end of your existing membership. You may also request a membership by phone. Simply call our office at 830-964-5424.
All annual memberships include access for you and 3 guests to periodically scheduled GPS Programs and advanced purchase of Moonlight in the Gorge Gala tickets. At the $100 level and above, guided tour coupons and/or hiking trail coupons are offered at no cost.
Your contributions will go toward making the Gorge a destination location for all to experience. You will receive e-mails that will update you on development plans, scientific research, and volunteer opportunities.
We are extremely excited about our positive community impact and we welcome you joining us.
Membership Levels
Donate
choose your own contribution or add to your membership
Gorge Ecologist

$25.00

Become a Member

Gorge Naturalist

$50.00

Become a Member

Gorge Guardian

includes 2 tour coupons

Gorge Preservationist

includes 2 guided gorge tour coupons and 2 self-guided hiking coupons

$250.00

Become a Member

Gorge Conservationist

includes 4 tour coupons

Gorge Curator Lifetime Membership

includes 4 guided gorge tour coupons and 4 self-guided hiking tour coupons annually

$1,000.00

Become a Member